It's Friday 7:17 PM — We're open
Please join us for live music and food from the Kindred Kitchen, and be sure to follow us on social to stay tuned to upcoming events.
Live Events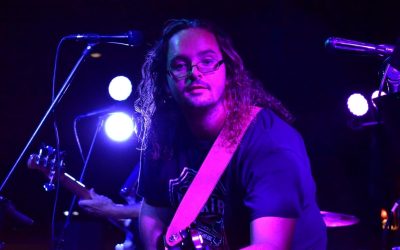 Eclectic Multi-Instrumentalist
When: Sunday, Oct. 1, 2023 2-5pm
Food Truck: Kindred Kitchen 1-6pm
At Kindred Spirit Brewing, we offer a variety of spaces to accommodate parties of all sizes. Whether a birthday, shower, or work gathering, you will find a comfortable, relaxed venue for any occasion!
Frequently Asked Questions
Is outside food allowed?
Sometimes. Due to the investment in our mobile kitchen we do not allow outside food while the kitchen is open. Therefore outside food is allowed on Mondays and Tuesdays when the mobile kitchen is closed. Cakes for birthdays are acceptable; for other special accommodations, please contact us.
Can I bring alcohol to KSB?
No. It is against Virginia law to have any alcohol on KSB property without a special ABC permit.
Are there any decorating restrictions?
Yes. For our staff's sanity, confetti is not allowed. We ask that you treat our facilities like your home; no tape, pins, or staples on walls. Out of respect for all of our customers' beliefs and diversity, political and religious signs are not allowed. Decorations are confined to the space rented unless approved by staff.