Kindred Spirit would be honored to host your next event. Whether it be a birthday, graduation, wedding, or a small social happy hour. We make booking space and getting beer packages easy. See our available spaces below and contact our event staff (at bottom) for a quote to organize your next event. Our event staff will work with you to meet your budget, protect the privacy/exclusivity of your event, and ensure that you are setup to handle all food and beverage needs. Event space at Kindred makes a good gathering great...besides, who doesn't like great craft beers and beverages.

"I've had several other events in the past at Kindred Spirit and always enjoyed having our events there. Last night people had a great time and had only positive comments. Today I've received several thank you messages for having the get together there and how convenient and nice everything was."
- SB

"Thank you so much for allowing us to have xxxx's first birthday party at Kindred Spirit! Your staff was so wonderful and accommodating. We all had a wonderful time (including the birthday girl!)"
- LG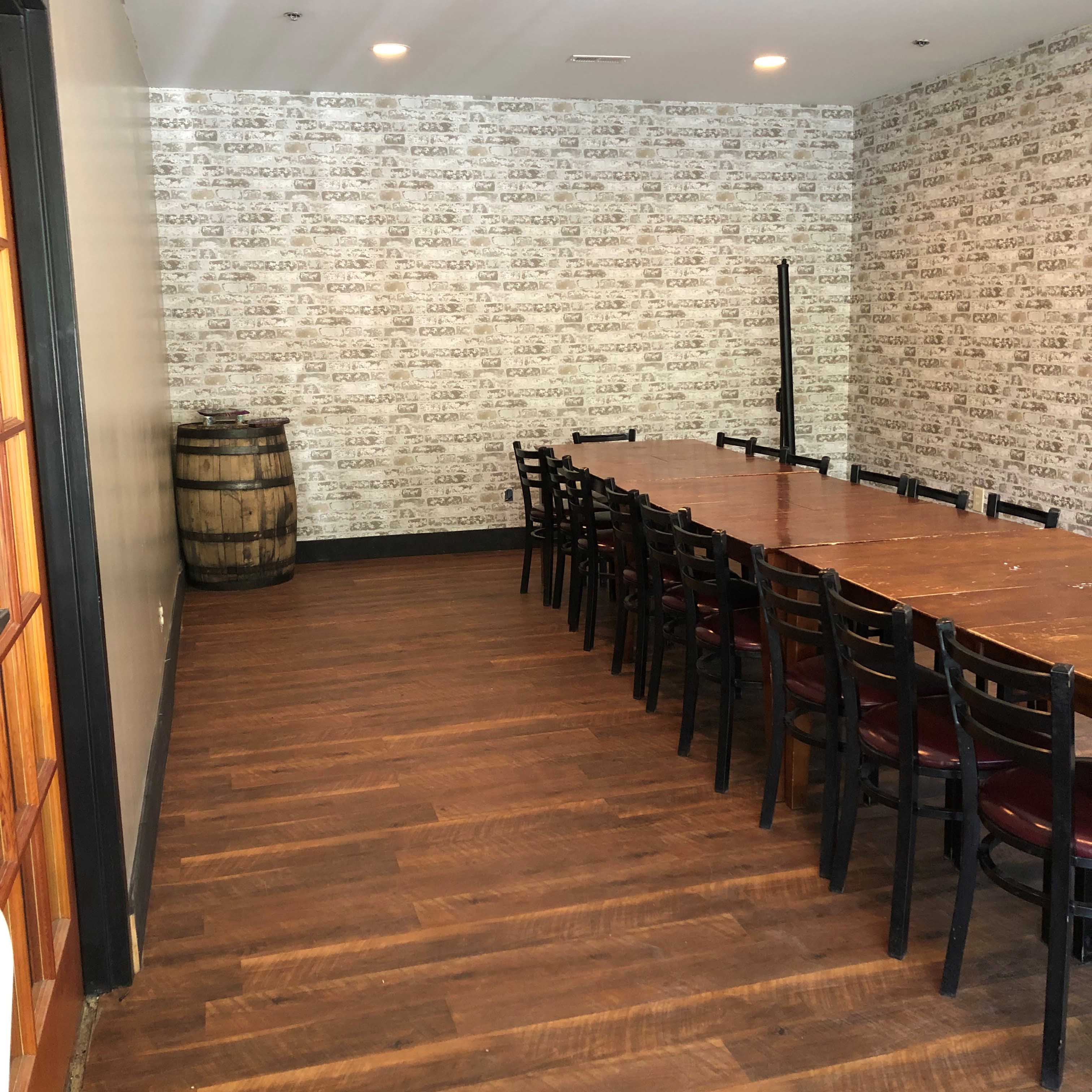 MOSAIC SPACE (Meeting Space)
A quiet fully conditioned space with a cozy feel. Access is by French doors within steps of the entrance to the brewery. This space can be set up with tables and chairs for board room style meetings, buffet style food lines with 3-4 tables/chairs, cocktail tables for standing, about 5 rows of 5 chairs for presentations, etc...
Occupancy: <30
Seats: <24
Area: 15'x28' (420sf)
Commonly used for: Small gatherings, meetings, presentations, private food service, birthday parties, baby showers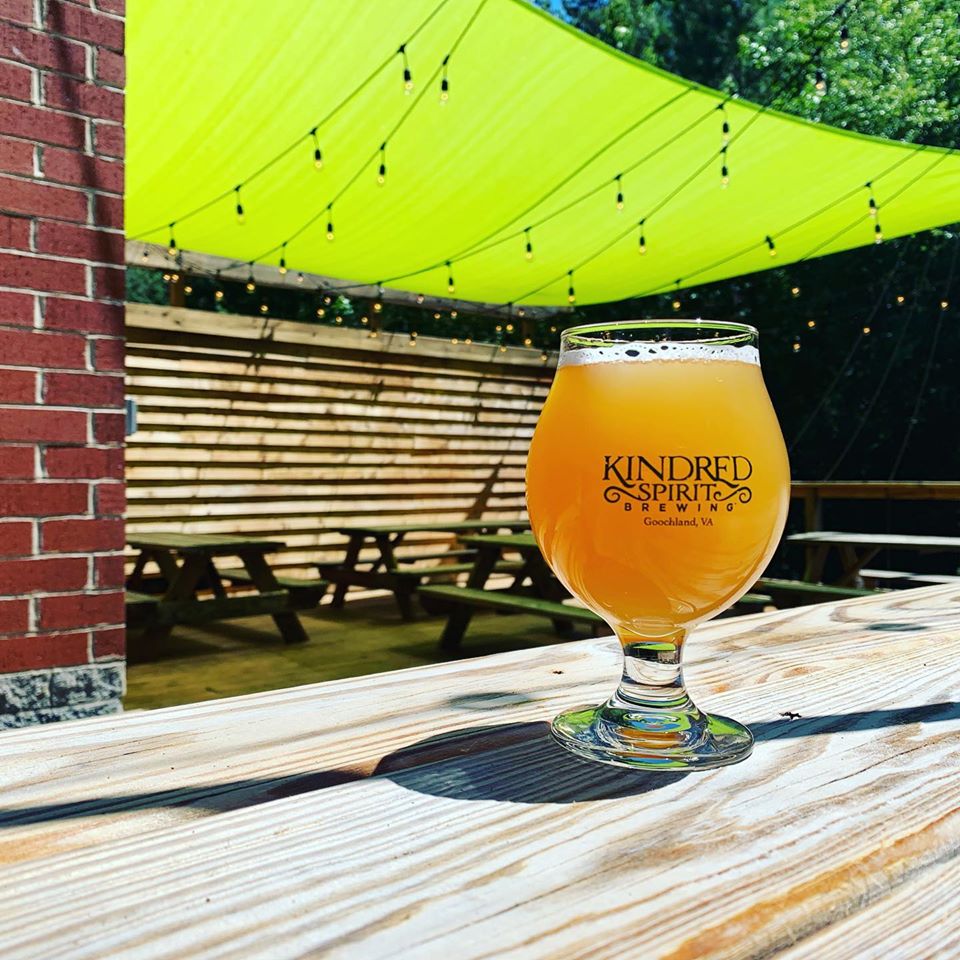 CITRA SPACE (Deck Area)
This cozy deck has a bar rail that sits 8-10 people, 4 picnic tables and a patio table with cushioned chairs. The patio table can be removed for live entertainment as the deck has a covered 50sf "mini-stage". There is a sun shade over the picnic tables.
Occupancy: <60
Seats: <50
Area: 975 sf
Commonly used for: Any gathering outdoors.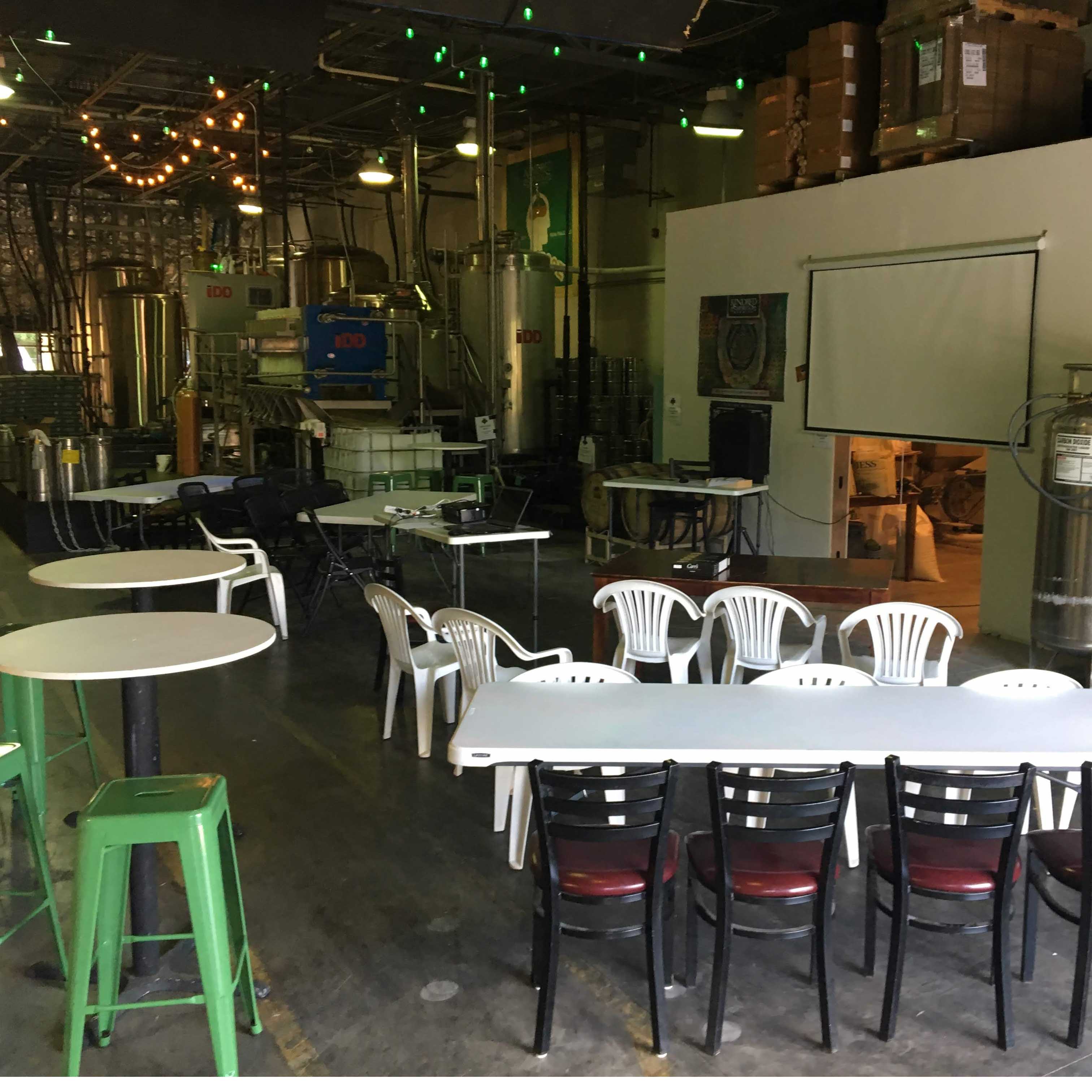 CENTENNIAL SPACE (Production Area)
Have your guest mingle where "it all happens". Seats are amidst all the production operationsof the brewery. Beside our mill room, boiler room and keg storage area, seats are up close to the brew house for a unique experience. As the space is unconditioned, use is subject to seasonality.
Occupancy: <70
Seats: <45
Area: 27'x50' (1500sf)
Commonly used for: Medium-to-large gatherings, social/happy hours, ping pong events, corn hole events, private food service, birthday parties, fundraisers,art events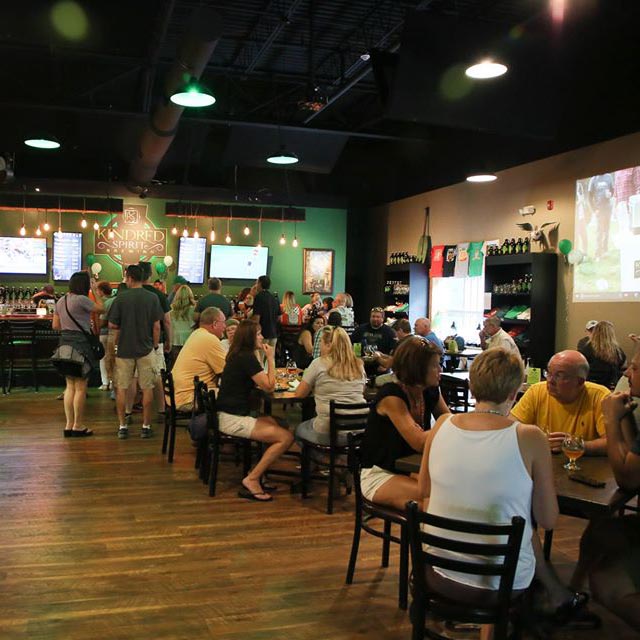 GALAXY SPACE (Entire Taproom)
Like the name implies, you get everything: Taproom, Production, and Deck. You get the place to yourself.
Note that availability is limited on weekends.
Occupancy: <191
Seats: <150
Area: 5895sf
Commonly used for: Large gatherings, weddings, fundraisers